 Award-Winning
"Best New Product"
Coffee Fest Chicago 2017
EUIPO - PATENT N° 003998640-0001 & N°003998640-0002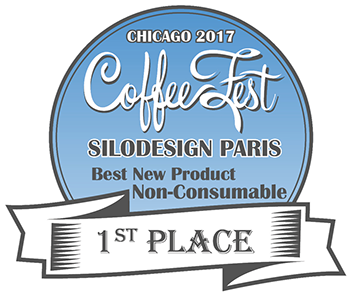 drip
FINEST MESH TO AVOID COFFEE PARTICLE IN THE CUP !

THE DOUBLE LAYER SYSTEM LETS PASS THE COFFEE OIL FOR A FULL AROMATIC VERY CLEAN TASTE*
GLASS CONE MADE OF STRONG AND HEAT RESISTANT BOROSILICATE GLASS
FILTER
Our metal filter is the finest quality double layer stainless steel filter.
GLASS CONE
Easy use and adaptable to all our serving carafs: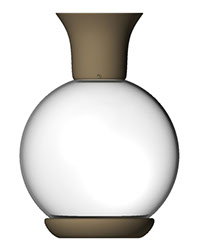 *PAPER FILTER RETAIN THE OILS NATUALLY PRESENT IN THE COFFEE BEAN, AND DOWN LEVEL THE ORIGINAL FLAVOUR.
OUR DOUBLE WALL STAINLESS STEEL FILTER LETS PASS THE NATURAL OILS AND SAVE ALL THE ORIGINAL FLAVORS.

ADDITIONNAL FILTER ALLOWING THE LAST DROP FOR A FINEST BALANCED FLAVOUR

LIFETIME REUSABLE AND EASY CLEANING = ECOLOGIC, YOU SAVE THE PLANET !

>> WE RECOMMAND TO RINCE THE FILTER WITH HOT WATER AFTER EACH USE <<
NO CLOG DRAINAGE, THE POURING TIME WILL ALWAYS BE REGULAR




EVEIL SILICONE RUBBER : PRECISION SERVING HELPER AND ANTI-DRIP THANKS TO ITS ELECTRO-STATIC EFFECT

GLASS STOPPER WITH SILICONE RUBBER TO PROTECT FROM THE DUST AND KEEP WARM FOR A LONG TIME

MADE OF STRONG AND HEAT RESISTANT BOROSILICATE GLASS
-270°C / + 300°C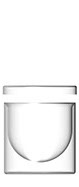 DOUBLE WALL TO INSULATE AND MAINTAIN YOU COFFEE AT THE RIGHT TEMPERATURE

UP TO 250mL TO MAKE A TASTY BEVERAGE :
MOCHACCINO, CAPPUCCINO, ETC.
*YOU CAN ALSO USE THIS SET TO REALISE SOME TASTY INFUSIONS AND TEAS


Follow us on social medias :

© 2017-2019 Silodesign™ - Minuit-Une®. All Rights Reserved. Contact : info@silodesign.com