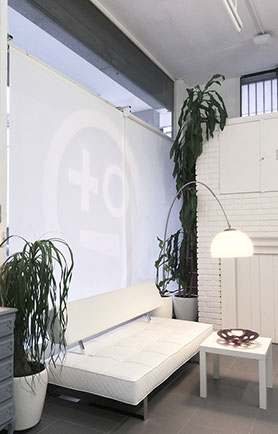 Welcome !
We would be glad to receive you as a VIP guest for a coffee, presenting you our different lines of items and lastest collections in exclusivity.
There, you can of course, do some shopping.
Please set up an appointment.
Contact us by phone +33 (0)9.54.13.43.13
or email us: info@silodesign.com
Our Showroom
Our showroom is dedicated to you. It has been created in a welcoming pure lounge ambiance.
Our city
Clichy, alive city !
We are near the center of Clichy la Garenne, originally known as a glassware manufatures area in early XXth Century.
Today it's an active and attractive city with worldwide famous companies. Located in Clichy since 2006, our neighborns are L'Oréal Paris or BIC. Our Showroom is ideally located 1km north of Paris, easy to reach by taxi or by foot from a Metro stop: MAIRIE DE CLICHY (L13).
© 2017-2019 Silodesign™ - Minuit-Une®. All Rights Reserved. Contact : info@silodesign.com